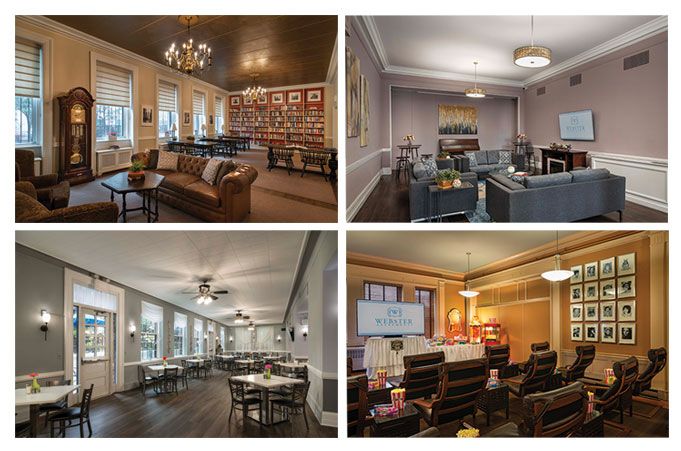 Residency in The Rehearsal Club wing at the historic Webster Apartments in mid-town Manhattan offers an opportunity for aspiring, female performing artists to live in a private sanctuary at an affordable rate. Modeled after the original Rehearsal Club, which became a theatrical legend for its impact on the American theater, the revived club will provide room and board at a discounted rate, as well as extensive services including mentoring, networking and workshops.
Contrary to myth, The Rehearsal Club was neither a conventional "club" nor a star-making machine. From the start, the club's mission was simple: to support young women of the professional theater until they were fully independent. It created an atmosphere that inspired its residents! Bonded by their common interests and goals, they helped one another develop the grit, wit and imagination necessary to carve their niche in the performing arts. And today they are still bonded in friendship for life!
TRC residents will be selected according to talent, passion, and commitment. Monthly rent is $1400. Financial assistance is available according to need. Please see the Benefits of Residency for all the services offered.
The new TRC program requires residents to sign a Guest Agreement for six months of tenancy, which may be renewed. (Maximum tenancy lengths may be set.) Admissions will be juried through a virtual auditioning process. As space is very limited, applications should be submitted as soon as possible for 1/1/22 occupancy. Please see How to Apply on this site.
We welcome applications from all young women who wish to pursue their dream of a career in the performing arts. As our alum Carol Burnett says, "When you have a dream that big, you have to go for it".